[rev_slider_vc alias="conference"]
Inspire delegates with modern conference facilities in a memorable setting like a Norman or medieval castle, a gothic mansion, or country house. Ideal for small or large conferences, meetings or team-building exercises, up to 1,000 places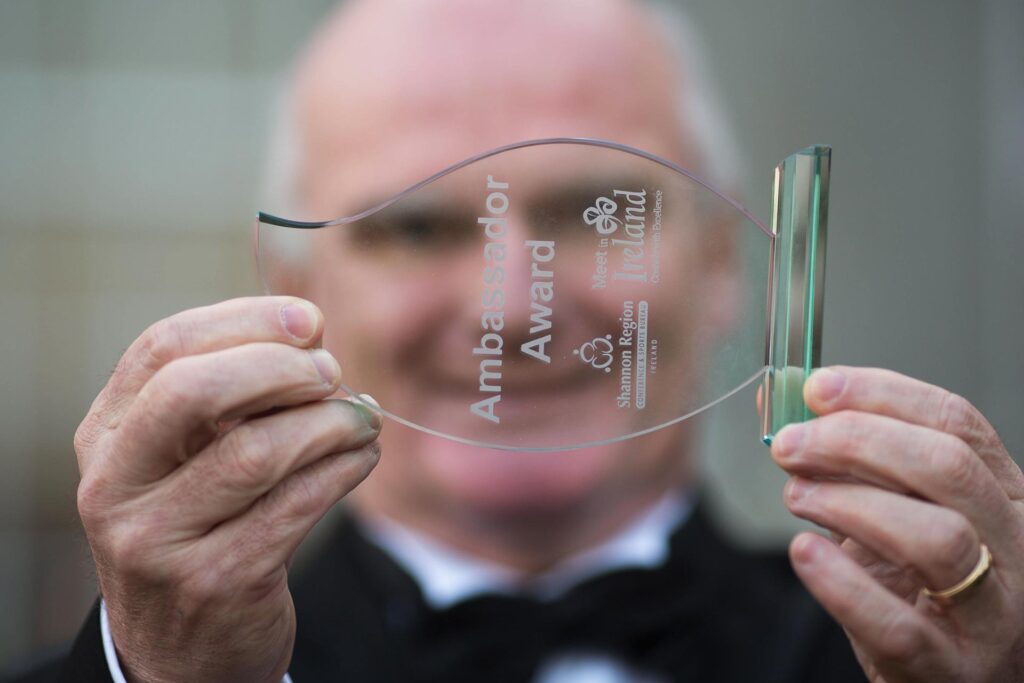 Shannon Region makes sense for sensor makers global conference
Behind every successful event in a new location, there's often someone who championed the venue and rallied the resources to make it happen. In the case of the prestigious Institute of Electrical and Electronic Engineers (IEEE), that person was Professor Elfed Lewis. The IEEE is the largest technical professional organisation […]
REQUEST FOR PROPOSAL
Contact us today to avail of our free venue finding service
for your event or conference
Passionate people move mountains where missionaries can only preach. The Shannon Region Conference Sports Bureau has that passion and vision to put the mid west on the world map as an international venue for meetings and sports events. Share that passion.
Sir Terry Wogan
Broadcaster
Limerick has risen from the ashes to become a thriving, energetic and dynamic city. 'Shannon Region Conference & Sports Bureau' is representative of that dynamism and energy.
I am delighted to be a patron of The Shannon Region Conference & Sports Bureau. With 24 routes from all over the UK and Europe to Shannon, Ryanair is investing enormous resources in new aircraft and new routes to bring new visitors to Limerick and Shannon. I urge you to come see the spiritual home of Irish rugby….and the region with some of the best golf clubs, best pubs and best people in the world…
Michael O'Leary
Chief Executive of Ryanair
It is a great pleasure to endorse the efforts of the Shannon Region Conference & Sports Bureau in attracting international sports events to the region. I have been fortunate to avail of the world-class facilities and warm welcome in the area since 1997, and have seen them grow and improve greatly in this time. I would recommend them to any athlete looking for a base to work on and maintain peak performance.
Paula Radcliffe
World Champion and Olympian
We received countless comments about how much the attendees enjoyed their overall experience in Limerick and how welcoming and hospitable all of the locals were. We were truly grateful to have the chance to hold IEEE Conferences in Limerick and we will advocate for other groups we work with to bring their conferences to Limerick in the future.
Chris Dyer
Conference Catalysts